The Blog
How to Keep the Kids Entertained during the Spring School Holidays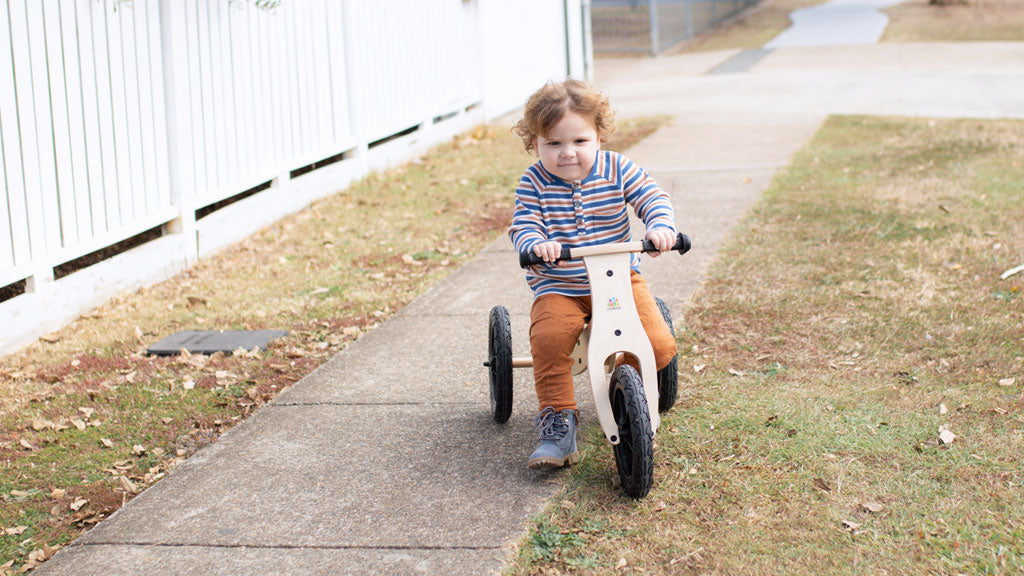 Spring school holidays are here, and it's the perfect time to ensure your kids have a blast while making the most of the beautiful weather. We know that keeping them entertained can be a challenge, but fear not! In this guide, we'll explore a variety of school holiday activities that will keep your children engaged, active, and having fun throughout the break. From outdoor adventures to indoor creativity, we've got you covered.
1. Get Active Outdoors
Spring is a fantastic time for outdoor activities, and there's no shortage of fun options to choose from. Encourage your kids to embrace the great outdoors with these exciting activities:
- Visit the Playground: Take a trip to your local playground and let your kids run, swing, and climb to their heart's content. It's a fantastic way for them to burn off energy and socialise with other children.
- Bike Riding: Dust off those bikes and go for a family bike ride. Explore nearby parks, trails, or simply cruise around your neighbourhood. It's a healthy and enjoyable way to spend time together.
- Nature Walks: Spring offers an explosion of colours and scents in nature. Go for a nature walk or hike in a nearby forest or park. Bring along some binoculars for bird watching or a picnic to make it even more special.
You can also check out our blog on fun ways to keep your children active.
2. Plan Play Dates
Social development is an essential part of a child's growth, and play dates are a great way to foster this. You can host play dates in your backyard if you have play equipment or visit a nearby playground. Here are some play date ideas:
- Backyard Fun: If you have a spacious backyard, consider setting up a playdate with friends. You can have mini sports competitions, scavenger hunts, or even a DIY obstacle course. Don't forget to provide refreshments and snacks!
- Playground Adventures: Arrange a meet-up at your favourite local playground. Your kids can play on the swings, slides, and climbing structures while making new friends. Bring a picnic for a delightful outdoor lunch.
3. Cubby Makeover Projects
Get creative as a family by giving your kids' cubbyhouse or play area a makeover. This project not only provides hours of fun but also promotes teamwork and creativity. Here's how to get started:
- Design and Plan: Sit down with your kids and plan how you want to transform the cubby. Whether it's a fresh coat of paint, new decorations, or adding fun features, involve them in the decision-making process.
- DIY Decor: Let your children express their creativity by painting, crafting, and decorating. Consider themes like pirates, princesses, or outer space - the possibilities are endless!
- Family Bonding: This activity isn't just about the result; it's also about spending quality time together as a family. Share stories, laughter, and create memories while working on the project.
You can also check out our blog post for our tips on the perfect cubby makeover.
4. Other Activities
- Picnics: Pack a delicious picnic basket and head to a nearby park or garden. Enjoy the fresh air, play games, and savour a delightful meal outdoors.
- Exhibits and Museums: Check out local museums, art exhibits, or science centres. These places often have interactive displays and activities suitable for kids, making learning fun.
- Movies and Shows: Spring school holidays often feature family-friendly movies and theatre productions. Find out what's playing at your local cinemas or theatres and plan a movie or show day.
- Zoo Adventure: A trip to the zoo is both educational and exciting. Your kids can learn about animals from around the world while having a memorable day out.
5. Indoor Creativity
In some cases, the weather might not cooperate, or your kids may prefer indoor play. Don't worry; there are plenty of indoor activities that are both fun and promote creativity:
- Art and Craft: Set up an arts and crafts station with supplies like coloured paper, markers, glue, and scissors. Your kids can let their imagination run wild creating artwork or making handmade cards for loved ones.
- Board Games: Dust off your collection of board games and have a family game day. Board games are a fantastic way to bond and enjoy friendly competition.
- Cooking Together: Get your kids involved in the kitchen by cooking or baking together. Try making homemade pizza, cookies, or a special dinner that your children can help prepare.
- Indoor Forts: Encourage your kids to build indoor forts using blankets, pillows, and furniture. They can create cozy hideaways for reading, playing games, or even having a snack.
6. Lifespan Kids Play Options
Lifespan Kids offers a wide range of options for both outdoor and indoor play. Consider adding some of these fantastic options to your kids' holiday fun:
- Kids Bikes: Lifespan Kids offers a variety of kids' bikes, perfect for outdoor adventures. Choose the right size and style to suit your child's age and preferences.
- Outdoor Play Equipment: Lifespan Kids' play equipment, including swing sets, cubbyhouses, and trampolines, can transform your backyard into a playground paradise.
- Indoor Play: For rainy days or indoor play, Lifespan Kids has options like play kitchens, ride-on toys, and climbing frames to keep your children entertained.
In conclusion, the Spring school holidays offer a wonderful opportunity for your kids to enjoy a mix of outdoor adventures, playdates with friends, creative projects, and indoor activities. By embracing a variety of activities and incorporating Lifespan Kids' options, you can ensure that your children have a memorable and fun-filled break. So, get ready for a fantastic school holiday season full of laughter, creativity, and family bonding!
Find your nearest store today or get in touch with us if you have any questions about the Lifespan Kids range and let us help you put together some great holiday fun.
Category:

News
Comments: 0