The Blog
Our Top 5 Activities To Keep Kids Active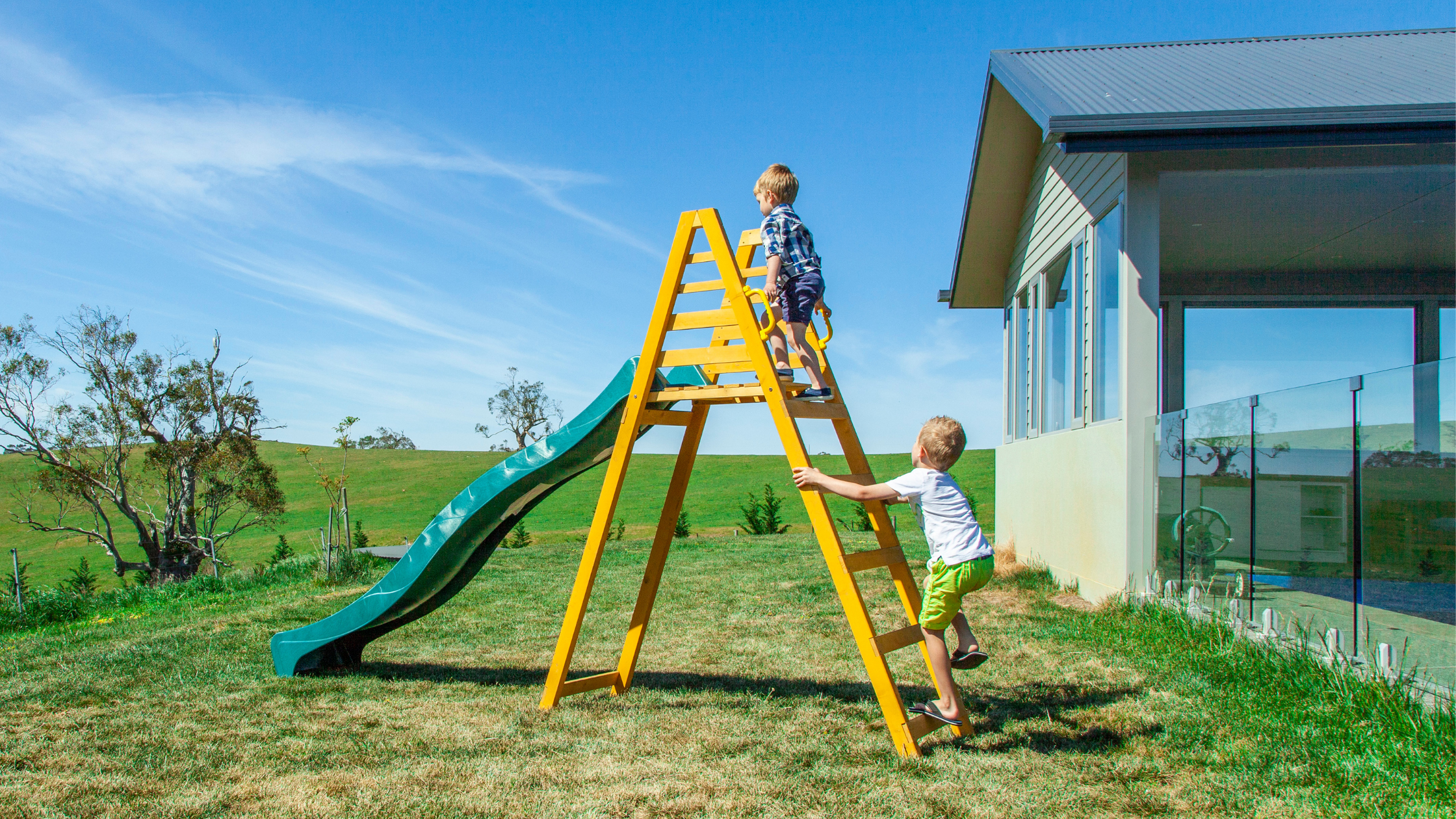 There's a lot more to compete with these days as we try to keep our kids active. From TV to computers and phones, screen time is becoming a staple part of our lives. If we want to raise active kids we need to make outdoor playtime more fun and engaging. If you're stumped for ideas to get your kids active then we're here to help. Read on for our top 5 activities to get your kids out and about.
Jump Around
Jump into action with this classic aussie backyard playtime. Trampolining has long been one of the easiest ways to spice up backyard play and it's only gotten easier with time. Safer design with reinforced safety nets and padded mats covering the springs protect your kids from injury, and springless design offers greater protection still. It's a big thing to put in any backyard but there's a huge range of trampoline shapes and sizes to choose from with circular trampolines as small as 8ft. Adding a trampoline to your backyard can keep your kids active and engaged outside for hours.

Keep Bouncing
So we've just established that kids love jumping on things. You'll be pleased to know you don't need a kid's birthday party as an excuse to keep your kids bouncing and entertained in a jumping castle all day. The great thing about jumping castles is that they're not permanent. When your kids aren't using it you can pack it down and get your yard back. Bounce houses like the Bouncefort Plus offer a huge range of ways for kids to play including a ball pit, climbing wall, and slide. What if we got a little more wild? Just add water to your Splash inflatables like the Surrey 2 Slide and Splash Inflatable and your backyard is now a waterpark. Perfect for cooling off in the summertime.

It's All About The Climb
Your little monkeys would spend hours swinging from a jungle canopy if they could. There are so many ways to give your kids the adventure of climbing through the treetops without the tall and dangerous jungle in your backyard. Monkey bars will have them swinging from branch to branch. For the smaller lemurs of your family, Climb and Slides are a little less daunting. If you have the space for it an all in one play centre like the Junior Jungle Madagascar has all the climbing variety to keep kids active for hours. You could also think about building your own climbing course with climbing rocks and ropes.

We Can Swing It
Little daredevils love to soar through the skies and see the earth grow smaller beneath them. Swing sets like the Amber 3 alone offer hours of activity for kids outdoors but that's just a couple of belt swings. Why not change it up a little bit? Give your active children the chance to join the circus with a trapeze attachment, swing every which way with a twizzler swing, or relax for a spell with a Spidey Web Swing. If you're struggling to choose between climbing and swinging, you don't have to. Add a Skyfort Playcentre to get the best of both worlds, and then some. Play centres give you all the climbing, swinging, and sliding that kids love, and they're just a great place to hang out.

Let's Ride
We've been too focused on brainstorming activities for active children, what about one that also gets mum and dad involved? Learning to ride a bike is a milestone for your kids that you won't want to miss as a parent. Once they get the hang of things in the saddle, taking your kids out on a bike ride is an amazing way to encourage them to be active and it has the added benefit of getting yourself out and about. Even before they start with training wheels, balance bikes are a fantastic way for kids to get used to the sensation of riding in the saddle. Once they're a little more advanced it might be time to upgrade to something cooler with a bit more street cred like a BMX.

Active Kids Are Happy Kids
Getting kids active outdoors is all about having fun. We just need to convince kids that being outdoors is more exciting than all that screen time. It shouldn't be too hard. What's not to love about jumping, sliding, climbing, swinging, and riding?
Category:

News
Comments: 0