The Blog
Lifespan Kids Gift Guide: Gifts For 3 Years To 6 Years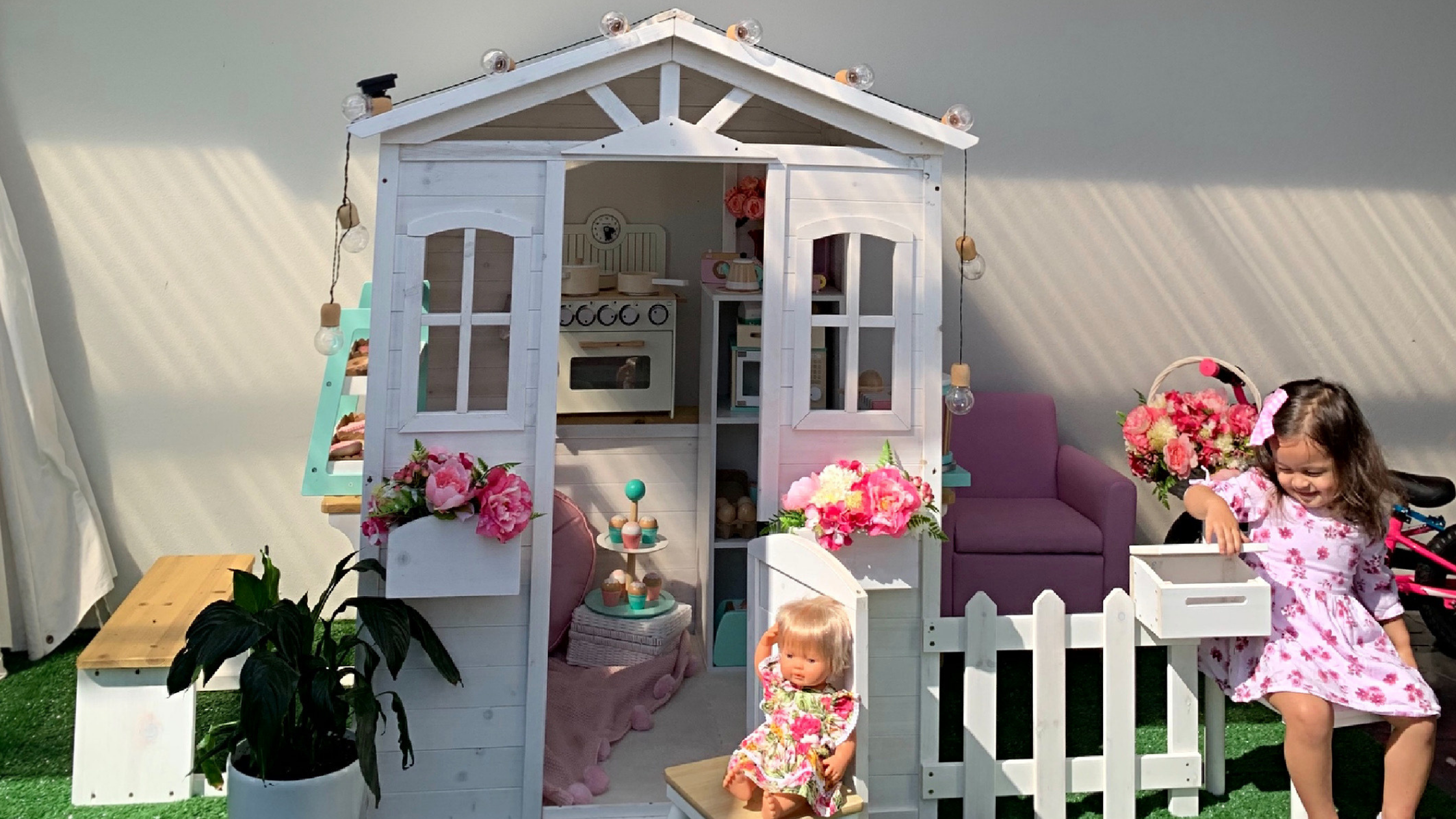 GIFTS FOR 3 YEARS TO 6 YEARS
Find the perfect gift for that special little one in your life!

 




Shop Our Full Gift Guide Here!
Home Sweet Home

Teddy Cubby House in White (V2)                           SHOP NOW
Home is where the heart is. The perfect little gift, that they will enjoy for years to come. Your little one will adore their own little home to lay down roots, painted white, with timber accents. Featuring quaint features like windows, flower planters, picket fence, and a mail box to provide endless fun for your little one. This cubby is ideal for entertaining guests, with a snack table veranda.

Aberdeen Cubby House                                           SHOP NOW
Get ready for work, with your little ones very first shop front cubby! Let their imaginations run wild and create their very own shop for baking, toys, and more! Spacious serving windows will allow youngsters to serve all their friends, for a whole lot of fun! The perfect gift that will give them endless hours of play!

Wallaby 2 Cubby House with Green Slide              SHOP NOW 
Youngsters will have fond memories of their first home with the Wallaby 2 Cubby House and Slide. The perfect gift for any little one wanting their first cubby with slide included! Real wooden windows swing open safely to let a cool breeze in. Kids can hang out on the slightly raised porch, and slip back down to ground level on a 1.2m fun slide.
Fun In The Sun

Cooper Climb & Slide (Green Slide)                      SHOP NOW
Excitement awaits with the perfect gift for your little adventurers on the Cooper Climb and Slide.  Imaginations run wild with the play space that lets kids climb, hide, and slide down a 1.8m wavy slide. The Cooper looks great in any backyard and is super safe and durable in the harsh Aussie climate. There are so many ways to little explorers to play and create all day!

Oakley Swing Set with 1.2m Spidey Web Swing    SHOP NOW
The perfect gift for both relaxation and thrilling fun! Take off with the wind at your back and nothing but blue skies ahead, on the Oakley Swing Set with 120cm Spidey Web Swing. Big enough for 2 youngsters, this web swing and frame take them soaring, or solo swingers can lie back and let the breeze gently rock them.

Lynx Metal Swing Set                                               SHOP NOW
Get your little high flyers ready for the big top circus with the Lynx Swing Set. The perfect gift for every little thrill seeker, let them reach out and touch the sky with heaps of ways to swing. This is a swing set for friends, with four stations, including a dual glider and nest swing which can support cooperative swinging.

Backyard Discovery Sunnydale Play Centre         SHOP NOW
Swing and Slide into hours of fun with the perfect gift with our Sunnydale Play Centre. Perfect for small yards, yet so much space to play for everyone. This affordable wooden swing set includes two belt swings and a trapeze bar to keep the whole gang flying high, while the 8' long Super Safe Speedy Slide, with high walls for added safety, provides crazy sliding fun for all the kids. The snack stand sits to the side leaving room below the fort for a sand box.
Express Yourself

Multi Functional Easel by Classic World               SHOP NOW
The perfect gift for every budding artist! This foldable easel has a chalkboard and magnetic whiteboard for children to create nice drawings. The scale on side frames is for easy height adjustment. It includes plastic paint cups and magnetic English alphabets. It helps them learn English and develop their creativity.

Electric Glowing Guitar by Classic World             SHOP NOW
Get ready to make some music with our Electric Glowing Guitar. The gift that keeps on giving! The colourful keys on the handle can create different keynotes when children play. Children can also strum the guitar to simulate the real guitar. This electric guitar has a beautiful wooden surface, with added buttons to adjust the volume and choose different sound effects. Who would not want to grab one and play now!

Grand Piano White by Classic World                     SHOP NOW
Give the gift of music with our beautiful Grand Piano. There are so many benefits associated with child development and learning an instrument, in particular, the piano. Whilst allowing room for creativity, playing the piano also enhances their cognitive development. By either playing their favourite tv show's theme song or producing wonderful music, the piano sharpens their concentration in a fun manner.
Reach For The Sky

AirZone 6 9ft Bouncer                                             SHOP NOW
Take the big jumps with you with the Airzone 6 9ft Bouncer portable trampoline. The Airzone 6 inflates within seconds, revealing a 9ft wide jumping area, protected by a safety net and Velcro entrance. There's heaps of ways to play with a basketball hoop and number themed bounce area. The gift that keeps on giving.

Bouncefort Plus Inflatable Castle                          SHOP NOW
Your little ones will be bouncing of the walls of the Bouncefort Plus 2. Gift fun and excitement for everyone - this is the perfect gift that can be used time and time again. This huge jumping complex features a spacious dedicated bounce area with a number theme; suitable for up to 3 kids. The excitement continues with a huge 1.7m slide, ball pit entrance/exit, and an external basketball hoop. 


7ft HyperJump Hoppy Trampoline                        SHOP NOW
Start hopping small before you jump out of this world. The 7ft HyperJump Hoppy is our entry sized trampoline for young kids, with all the fun of a bigger trampoline, and the safety features they need to build confidence. Little jumpers are safe with a springless design, net enclosure and padding. The perfect gift for any little active mover and shaker!

Category:

News
Comments: 0