The Blog
Our Top Outdoor Activities for Small Backyards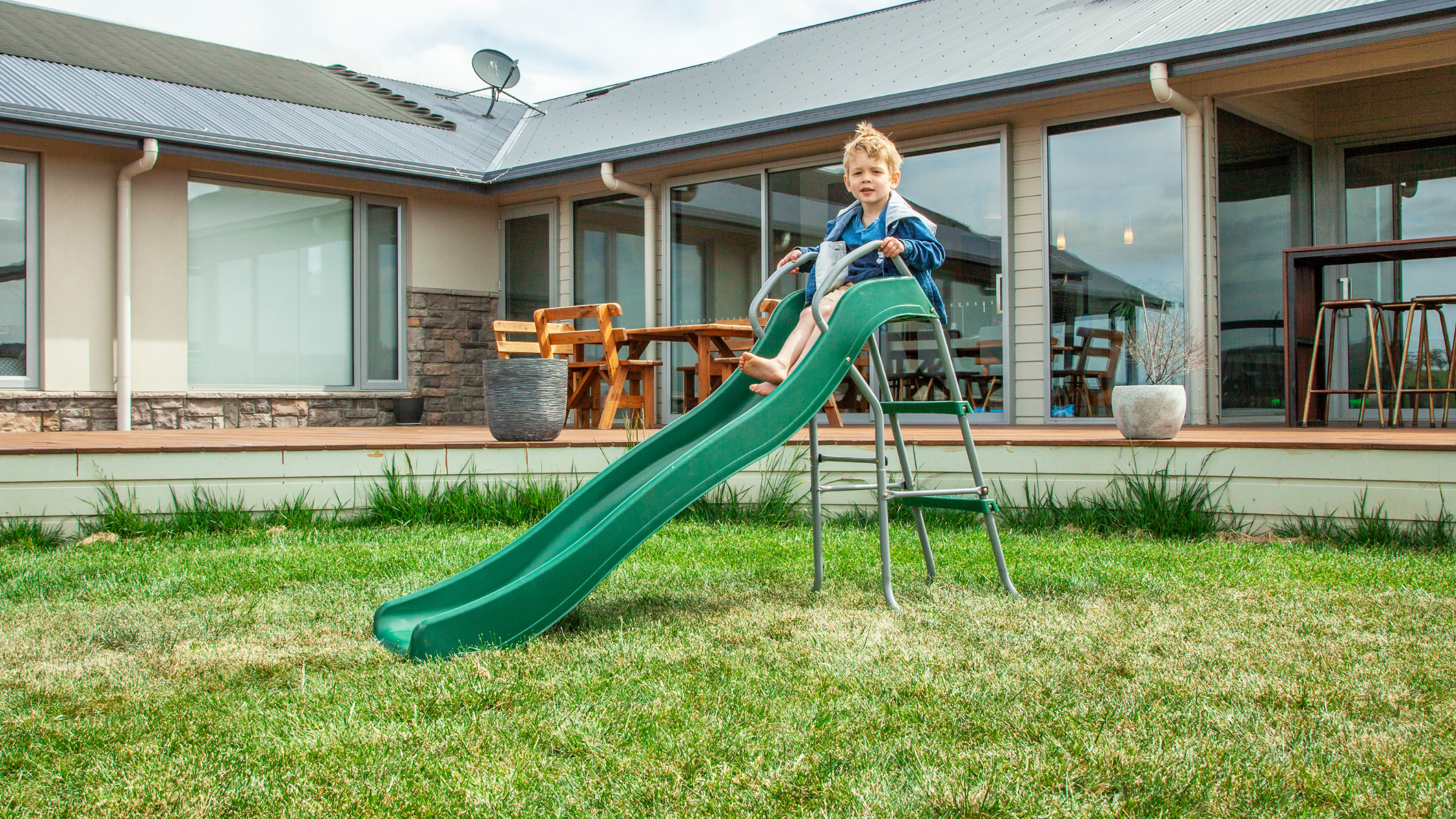 Backyards don't seem as big as when we were kids. Maybe it's because we were smaller then, or maybe it's because we're trading in the big backyards to be closer to the city. Maybe both. We don't need big backyards to have fun outside - kids are imaginative and can make fun wherever they go. The trick with outdoor playtime in small backyards is to get creative and use the space economically. These are our top outdoor activities that are best for small backyards.

Trampoline
The high-flying fun of a trampoline might seem out of place on this list of small backyard ideas, given their typical size, but trampolines come in a huge range of sizes, all the way from 8ft to 16ft. If you can find the space in your small backyard for an 8ft trampoline then the sky's the limit. Or, how about the perfect fit, with our 7ft x 10ft Rectangle Trampoline - the rectangular shape allows you to make use of every corner in your backyard. Trampolines are so much fun for kids of all ages too. Safety is a huge focus of these trampolines as well with secure netting and spring or springless design. When you're lacking in horizontal space to entertain the kids, consider how much fun they can have vertically instead.

Swing
Let's stay on the upward momentum with this next big idea. Swing Sets. Hear me out. They can be big, but they don't have to be. The Cellar Metal Swing Set is only roughly 2x2 metres. If you can fit that in the yard, plus a little extra room for the swinging legs, then the open air is calling to you. It's another one of those activities that can keep the kids entertained for hours, and tonnes of different accessories let you swing your way. Whether that's slow and relaxed on the Spidey Web Swing or wild and energetic on a classic Belt Swing.

Rock Wall
Alright, here's one that will fit in any space. You can set up a Climbing Wall for kids against any vertical surface and they'll spend hours scaling a steep, rocky cliff face, developing a hobby that might stick with them for life. But why stop there? You can grab yourself a couple of sets of Large or Small climbing rocks and create a low bouldering wall across the whole outside of your house. That's a fun outdoor activity that basically requires no backyard space. 

Slide
Slides are more dependent on the type of yard than the size. The Slippery Slide 3 is a thrilling yet compact choice measuring at 1.8m long, and only 80cm wide. The Sunshine 2.2m Climb & Slide might seem like a lot with its total length of 2.64m, but it's only 66cm wide. So if you have a long but slim yard to work with here, the slide might be your best friend. You can also spice it up a bit in summer by attaching a hose and turning it into a water slide. 

Sandpit
We're building castles. Sandpits are so easy, and there are a million ways for kids to play in a sandpit. Building sandcastles is the most obvious use, or something more elaborate if your little builder is particularly advanced. Give kids the space and let them use their imaginations and there's no telling what they'll come up with. Excavation trucks, treasure hunters, there's just no end to the fun that can be had outdoors in a sandpit. They fit in just about any backyard as well with as little footprint as the Strongbox's 1 square metre. X marks the spot on this small backyard activity.

Dome Climber
The classic jungle gym from our youths seemed enormous. Once again it begs the question, was it really bigger or were we just smaller? Whatever the answer, these Lil' Monkey Dome Climbers are a small footprint in even the smallest of backyards. I've even seen this style of play gym set up on an apartment front deck. Now that's a small backyard. They're great for younger kids to swing from and develop fine motor skills. For the bigger kids, the 2.5m Dome Climber offers a greater challenge. Swinging through this jungle is enough to keep Tarzan entertained for hours.

Small Space, Big Fun.
Don't be afraid to get creative with outdoor playtime. Just because you're light on space doesn't mean you can's have a heavy dose of fun. The moral of the story here seems to be when there's no room to go out, find a way to go up - and you will be sure to have fun while doing so!
Category:

News
Comments: 0