The Blog
Lifespan Kids on The Block 2022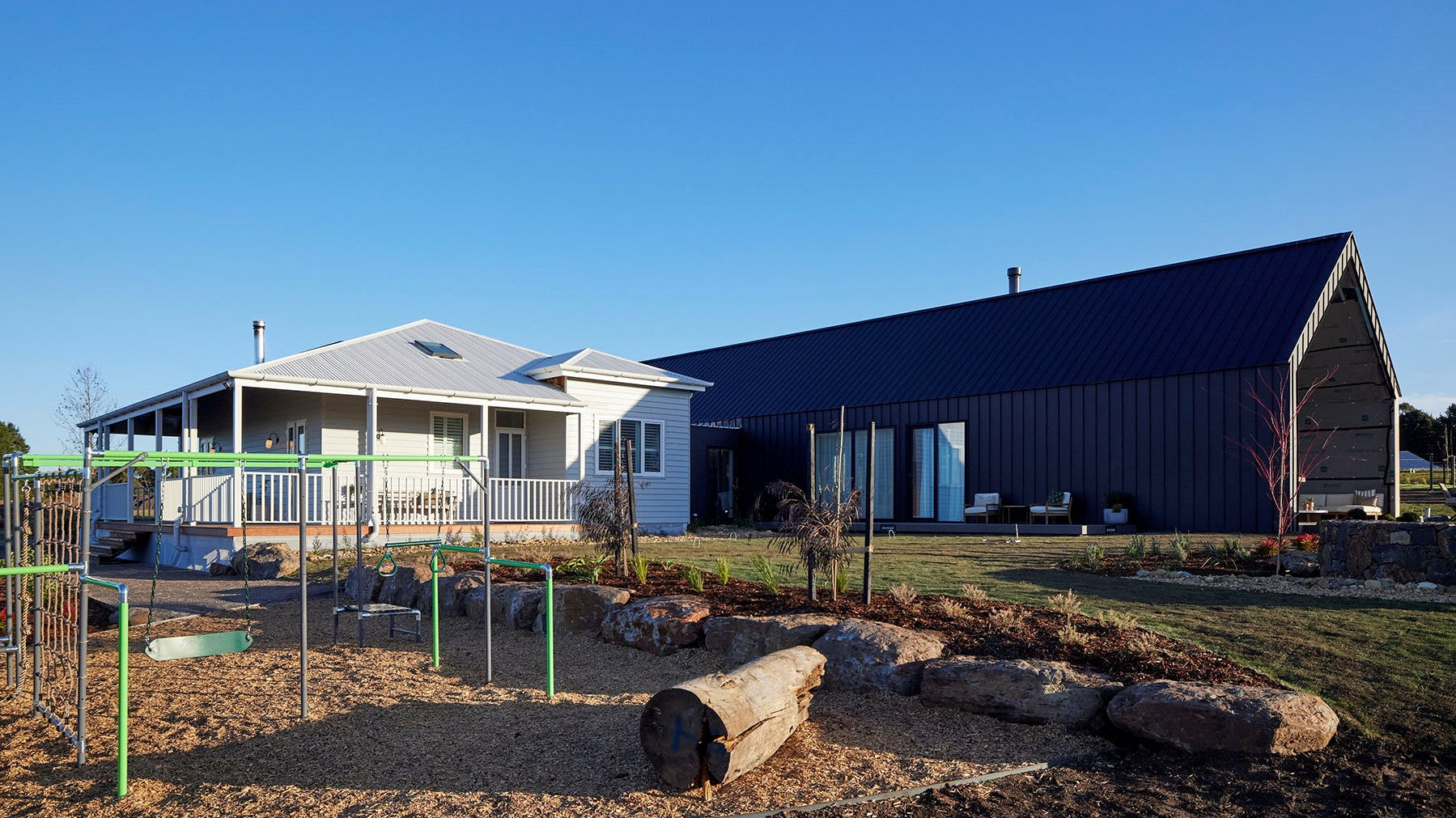 Tom & Sarah-Jane
On week 12 of The Block 2022, Tom & Sarah-Jane won the challenge with their impressive landscaping work. The judges closely inspected all the elements of the makeover and were blown away by the incredible design and execution. 
As the judges discovered the kid's play area featuring the Junior Jungle Safari, they agreed that the couple had created something special. They knew that this backyard would be lifechanging for the lucky family who would end up living here. 
"Tom and Sarah-Jane have not just created an amazing property, they have created a lifestyle".
- Neale Whitaker
Our Junior Jungle range provides an all-in-one play area which fits backyards of all shapes and sizes. There are different modules which offer a variety of activities including monkey bars, swing sets, a flying fox and more. With so many activities, you can keep the little ones active and entertained for hours. The Junior Jungle range is made from high quality galvanised steel, so it is built to last.
Find out more about the Junior Jungle range here. 
Rachel & Ryan
Coming in third for the challenge was Rachel & Ryan who mesmerised judges with the beautiful view from their outer deck. The couple highlighted the Oakley Swing Set as part of their kid's entertainment area. The classic look of the timber swing set provided a nice contrast to the modern poolside area. 
The 1.2m Oakley Swing Set is a great addition to any backyard. The timber swing set comes with a Spidey Web Swing and features a central mounting point. This design allows for omnidirectional swings and twists, providing the kids with tonnes of fun. Up to 2 little ones can hop on and experience the thrill of swinging to new heights. Timber swings sets like the Oakley have a natural wood finish, making them look great in any backyard.
Find out more about our timber swing sets here. 
Category:

News
Comments: 0