The Blog
Five Of Our Favourite Indoor And Outdoor Activities For Kids.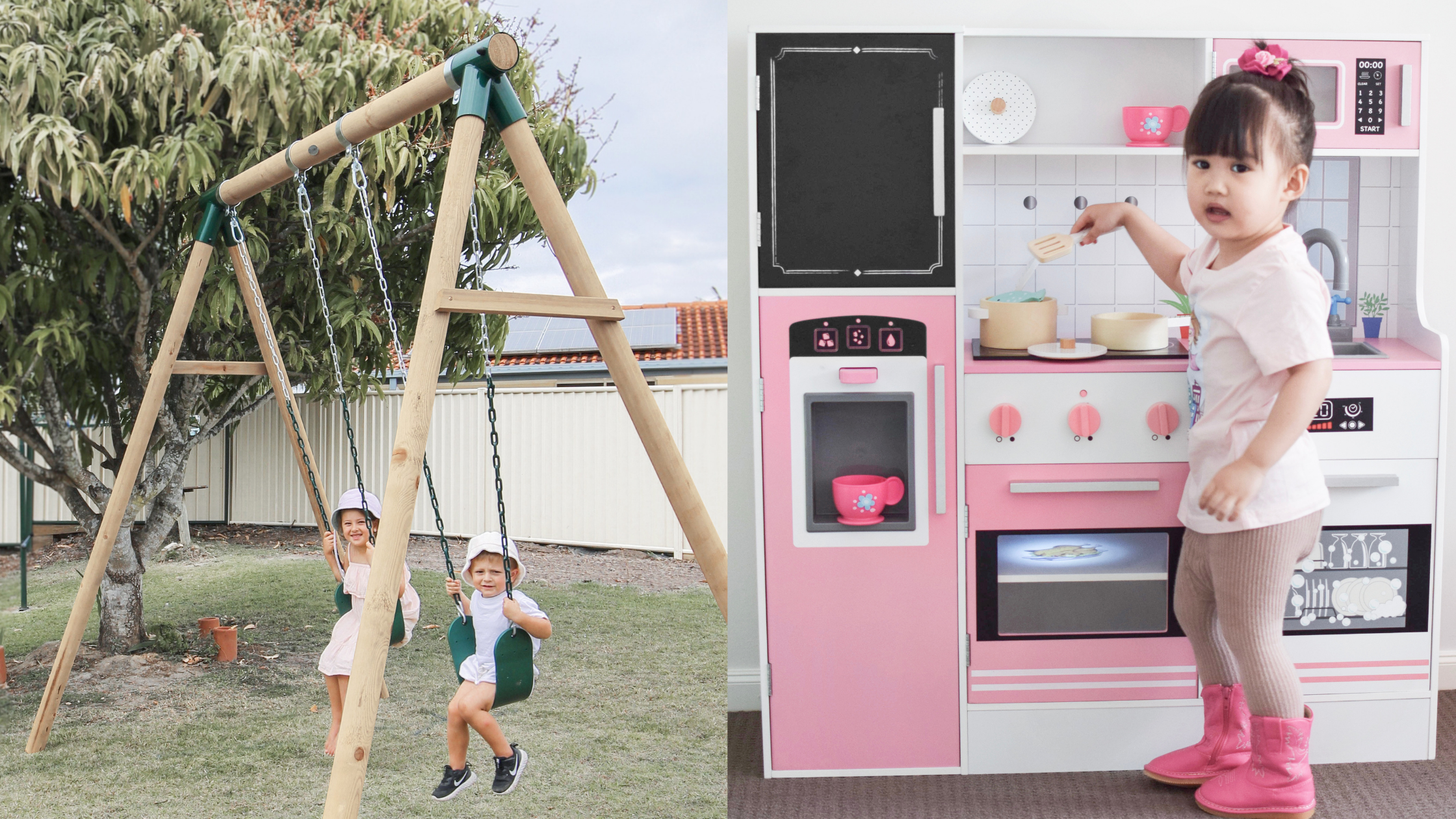 Is it summer already? Where does the time go? This year has been an absolute whirlwind but with any luck, the summer brings with it a chance to unwind and relax. 2020 has brought a lot of challenges for us all - and by now I bet you're all seasoned pros when it comes to entertaining kids at home. If you're on the lookout for some school holiday inspiration, we'd love to share with you some of our favourite activities to keep the kids entertained over the break.


Something for the hot, hot sun. 
Summer brings the heat. We're used to it by now. The big crowds however, at places we normally like to cool off like local pools and water parks, don't look as appealing after the year we've had. Luckily we can enjoy the splishing and splashing of a water park from the comfort of our own homes with Slide and Splash Inflatables. Every backyard becomes a water park with these inflatable slides and play centres. Just add water and it's an instant summer holiday hit. Big fun in a relatively compact footprint. Available in a range of shapes and sizes to suit just about any backyard, like the long and narrow Oasis Slide and Splash and the high octane Olympic Sports Inflatable Play Centre.

Swing and Slide into Action
.
You can't go wrong with a swingset to give your little action heroes a way to use up all that pent up energy. There's never been a better time to add a playcentre to your backyard. There are so many ways for kids to have fun. They'll Soar through the skies on the Amber 3 Double Belt Timber Swing Set, Slide down the slopes with the Hurley 2 Metal Swing Set with Slide, and find every other way to swing, slide, climb, and even relax for a spell with the Backyard Discovery Somerset Playcentre.

Playing Pretend.
Let's bring it back inside for a little bit. Play Kitchens are a great way for kids to keep their minds active over the holiday period. Playing pretend is an awesome opportunity for kids to experience our grownup world without all the hassles that come with it. Imagine cooking a make believe feast and not having to do the dishes after. Little chefs flourish in play kitchens like the Bon Appetit Pink Interactive Play Kitchen - which also comes in aqua!. What delicacies will they come up with?

A Cozy Place to Call Their Own.
Sometimes it's nice just to get away and have your own little space to relax. Somewhere your little thinkers can read, draw, and let their minds wander. It could be a colourful indoor cubby like the Wombat Plus Playhouse, or a cozy outdoor cubby like the Teddy. Maybe it's a grand cubby house, the base for your little explorer's outdoor adventures. Something like the Warrigal which surrounds the cubby house up top with exciting play equipment like a rock wall and sandpit below. Be sure to check out the Lifespan Kids Instagram page which showcases a beautiful range of Cubby House DIYs if you're looking for inspiration.

Jumping.
That's it. Just jumping. How much fun were trampolines when you were a kid? They're still fun as an adult. And guess what? They've only gotten better. With fully enclosed spring and springless trampolines, these trampolines are more secure than ever before, and that means more fun. Kids can feel safe to try out all kinds of crazy aerobatic stunts. Elevate the fun even more with accessories like the Swish Trampoline Basketball Ring.

Get Ready for Summer Fun.
It's hard to narrow down our favourite activities for the kids these holidays. There are just so many to choose from. Hopefully this list has given you some inspiration to keep the little ones entertained over the break but be sure to check out the full range of indoor toys and outdoor play equipment on our website!
Category:

News
Comments: 0